The Garden Isle

The oldest and northernmost island in the Hawaiian Island chain is graced with dramatic, natural beauty. Explore the trails of Kokee State Park, see Waimea Canyon, "The Grand Canyon of the Pacific," or take time to relax in one of the many beautiful gardens of the Garden Isle, like Limahuli Garden.
KAUAI HIGHLIGHTS:
Wailua Falls – Kauai's most popular waterfall
Kalalau Trail – Spectacular coastal trail on Kauai's north coast.
Poipu Beach – Voted one of America's best beaches.
Waimea Canyon – Nicknamed the "Grand Canyon of the Pacific."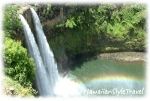 ---
Kauai Marriott Resort


3610 Rice Street
Lihue HI 96766
http://www.kauaimarriott.com

Phone: (808) 245-5050
Toll Free:(800) 220-2925

Click Here for More Info

Kauai Marriott Resort

Nestled on a quarter mile of white sand beach. Provides an irresistible combination of Hawaiian hospitality and luxurious accommodations. Housed amid 51 acres of lush exotic gardens, the resort is a short five-minute drive from the Lihue airport.

Rooms starting @ $289 per night + taxes

[vfb id='23']

[et_lb_bar][/et_lb_bar]

Courtyard by Marriott Kauai at Coconut Beach


650 Aleka Loop
Kapaa HI 96746
http://www.CourtyardKauai.com

Phone: (808) 822-3455

Click Here for More Info

Courtyard by Marriott Kauai at Coconut Beach

Ocean front resort, centrally located, 15 minutes east of the Lihue Airport. Within walking distance to shopping, restaurants and supermarkets. Delivering hospitality, creating value, every customer, every time.

Rooms starting @ $169 per night + taxes

[vfb id='24']

[et_lb_bar][/et_lb_bar]

Sheraton Kauai Resort


2440 Ho'onani Road
Koloa HI 96756
http://www.sheraton-kauai.com

Phone: (808) 742-1661
Toll Free:(800) 782-9488

Click Here for More Info

Sheraton Kauai Resort

TOn the sunny southern coast of Kauai, Poipu Beach is a sparkling crescent of white sand framing the one-time playground of Hawaiian Chiefs. Today it is home to the Sheraton Kauai Resort, a playground for families and fun-seekers who come to enjoy unlimited activities, subtle luxuries, and breathtaking natural surroundings. So whether you desire a stress-free vacation, romantic honeymoon, or the perfect place to hold an inspirational meeting, we look forward to showing you the best of Kauai. Most guestrooms in our Beach & Ocean Wings face the sea. Rooms in our Garden Wing face lush gardens while providing an oceanfront resort experience. The Galleria of Oceanfront Dining & Entertainment features a superb array of cuisines as well as nightly entertainment. All around is the beauty of spectacular oceanfront settings, dazzling sunrises, glorious sunsets, twinkling starlight and magnificent moonscapes.

Room Rate starting at $199 per night

[vfb id='25']

[et_lb_bar][/et_lb_bar]



Grand Hyatt Kauai Resort & Spa


1571 Poipu Road
Koloa HI 96756
http://www.grandhyattkauai.com

Phone: (808) 742-1234
Toll Free:(800) 554-9288

Click Here for More Info

Grand Hyatt Kauai Resort & Spa

Discover paradise at the Grand Hyatt Kauai Resort & Spa where nature's spectacular setting is its legacy. Set on 50 acres fronting a soothing white sand beachin sunny Poipu, the resort unfolds among lush gardens and pristine lagoons. Celebrate the sun while floating in a meandering saltwater lagoon, splash through cascading waterfalls, or torpedo down a waterslide into free-form riverpools. Enjoy the many free cultural activities available from lei making to ukulele lessons. Camp Hyatt provides a day (or night) filled with fun activities for kids. When it's time for dining our chefs will delight you with outstanding fare and unusual ambiance. Imagine enjoying the freshest seafood or a succulent steak in a thatched roof bungalow over a tropical lagoon. Play where champions play at Poipu Bay Resort golf course, designed by Robert Trent Jones, Jr. and for the ultimate pampering, visit Anara Spa to take full advantage of nature's own soothing powers to relax mind and body.

Room prices start @ $495per night

[vfb id='26']

[et_lb_bar][/et_lb_bar]

Aston Aloha Beach Hotel


3-5920 Kuhio Hwy
Kapaa HI 96746
http://www.astonalohabeachhotel.com

Phone: (808) 823-6000
Toll Free:(866) 774-2924

Click Here for More Info

Aston Aloha Beach Hotel

This 216-room beachfront resort is nestled across ten landscaped acres next to the scenic Wailua River. The hotel features hotel rooms and one-bedroom suites, a variety of on-site dining options and Kauai's only protected swimming beach. The resort offers a great central location from which to explore Hawaii's idyllic "Garden Isle."

Room price starts @ $274 per night

[vfb id='27']

[et_lb_bar][/et_lb_bar]

The St. Regis Princeville Resort


5520 Ka Haku Rd
Princeville HI 96722-3069
http://www.stregisprinceville.com

Phone: (808) 826-9644
Fax: (808) 826-1166
Toll Free:(877) 787-3447

Click Here for More Info

The St. Regis Princeville Resort

The St. Regis Princeville Resortl set gracefully on Puu Poa Ridge terraces the bluff facing Hanalei Bay.

[vfb id='28']

[et_lb_bar][/et_lb_bar]